Veterinary Resources
Forest Lakes Veterinary Clinic is aware of the vast amount of information available on the Internet. Our team has taken the time and evaluated the following sites. We trust the information the listed websites provide to you, our client, and member of our family.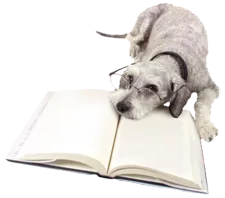 After Hours Recommended Vet:
Greenbrier Emergency Animal Hospital
www.greenbrier-emergency.com

Specialty Vet Referrals:
Virginia Vet Specialists
www.vavetspecialists.com

Recommended dog training:
Off Leash K9 Training, LLC
www.charlottesvilledogtraining.com

Recommended groomer:
Pawsville Pet Spa
Facebook: www.facebook.com/pawvillecville

Recommended boarding:
The Dogg House
www.thedogghouse.com

Wakefield Kennel
Pet Insurance

Insurance For Your Pets Another popular option for your family and pet is insurance coverage. To learn more, please visit the following pet insurance websites . . .

Resources:

American Kennel Club
www.akc.org

Center for Veterinary Medicine - U.S. Food and Drug Administration
www.fda.gov/AboutFDA